Phone: +44 771 428 92 28
E-mail: [email protected]
Represented by Michelle Hay Mgmt exclusively in Dubai
Agent: [email protected]

Models.com profile




Bio
Boldizsár is a self-taught award-winning filmmaker based in London with a background in video art and sociology. Born and raised in Budapest, he drew on his love of classic and avant-garde film-making and developed his own style. He has recently collaborated with de Grisogono, Swisscard, Valentino, Tory Burch for Italian Vogue, Chloe, Numero, and Another. He also screened at Raindance Film Festival (UK), London Short Film Festival (UK) and Signes de Nuit (FR)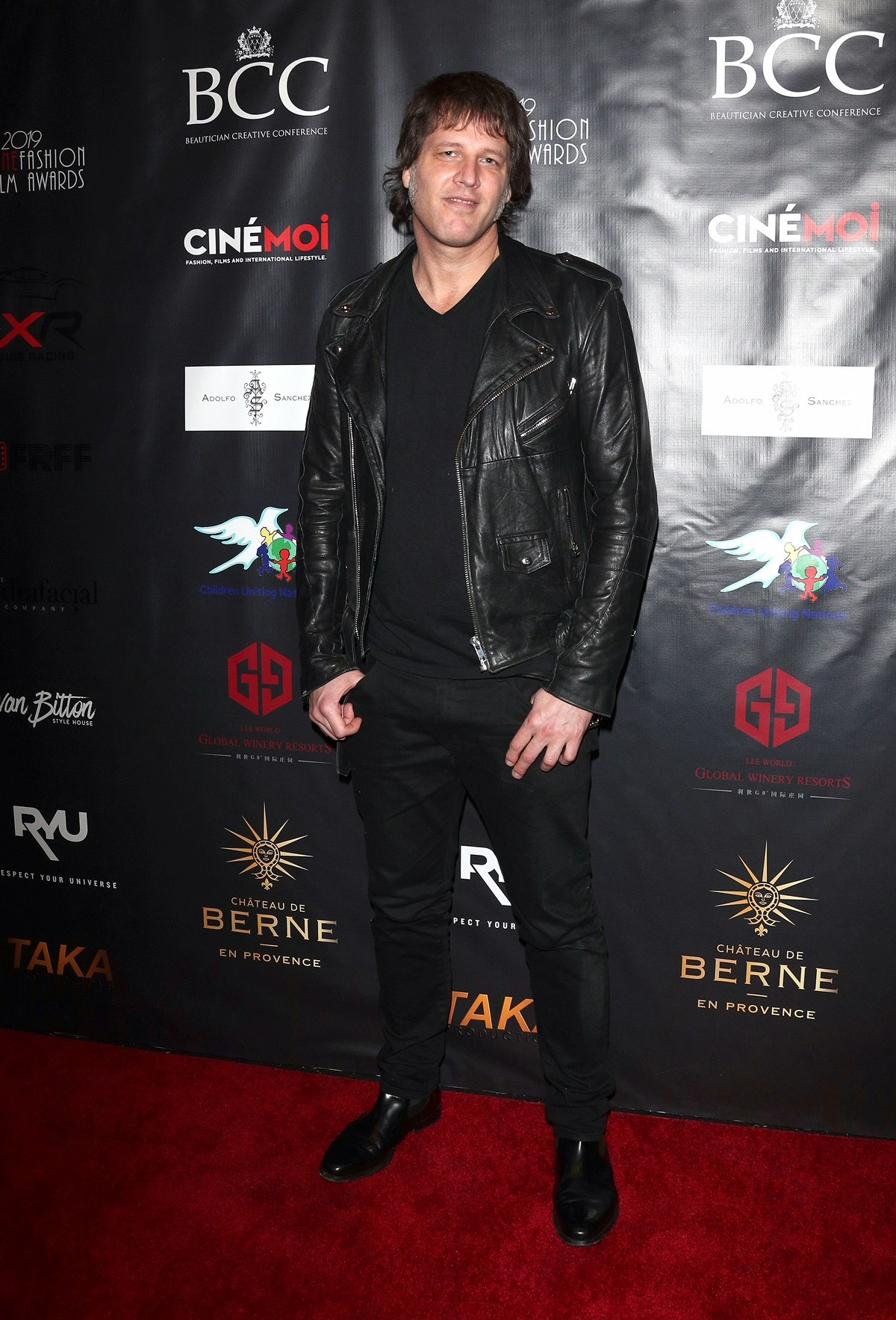 Red Carpet at CineFashion Film Awards 2019
Nomination for Best Cinematography for "Storm in the Palace"




News
29/01/2021 Interview by by Joanna Scott is live on Fabrik
Super glad to be part of their Maker Series!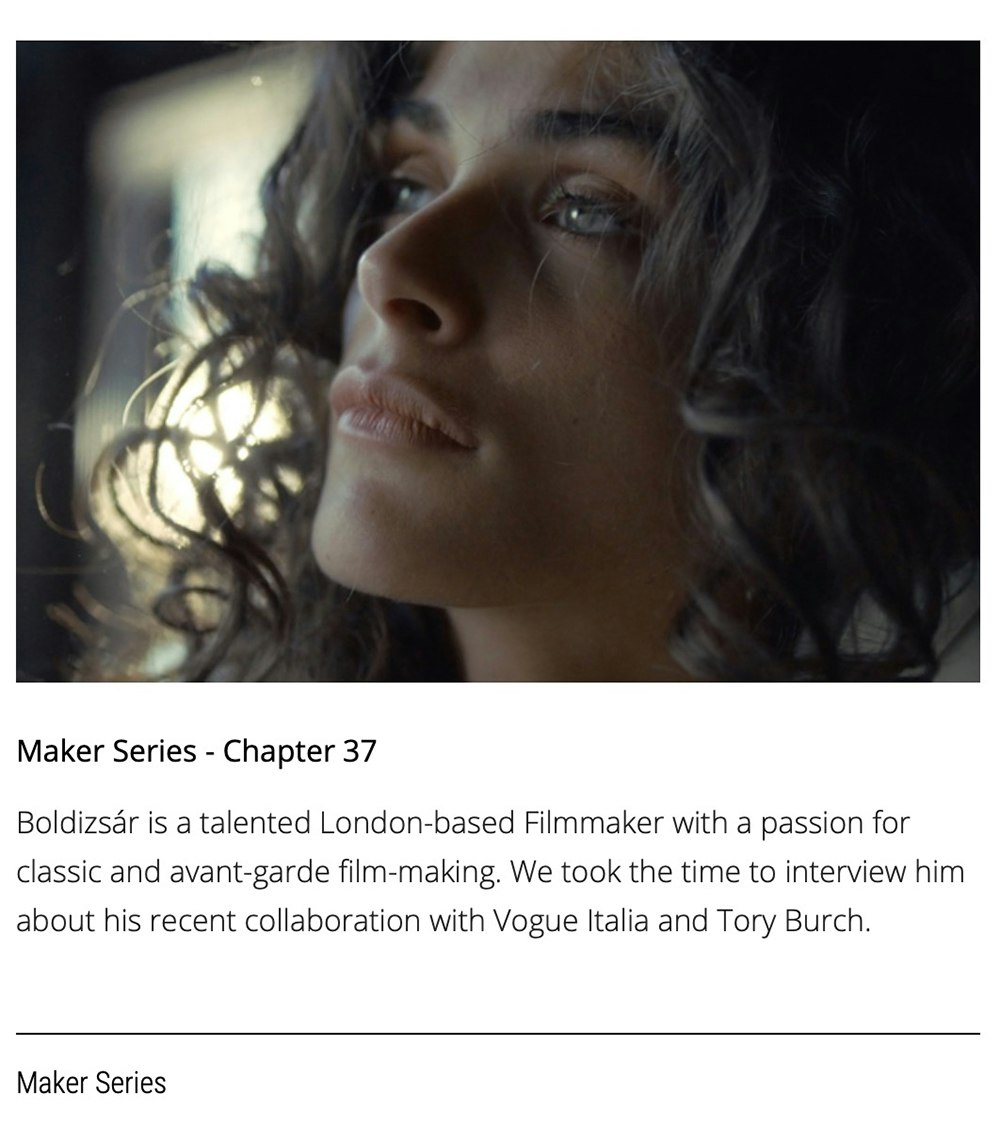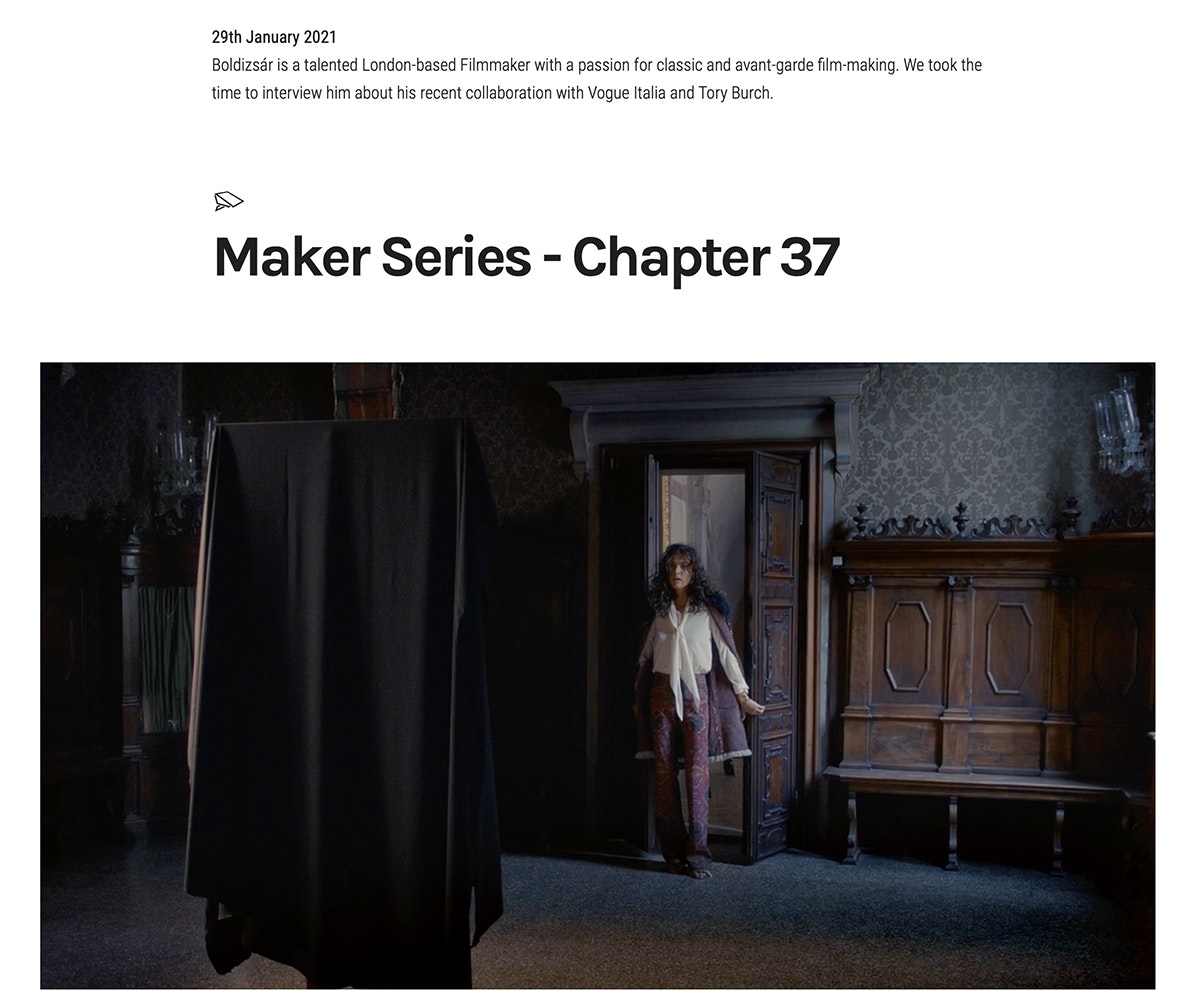 Latest newsletter and sign up here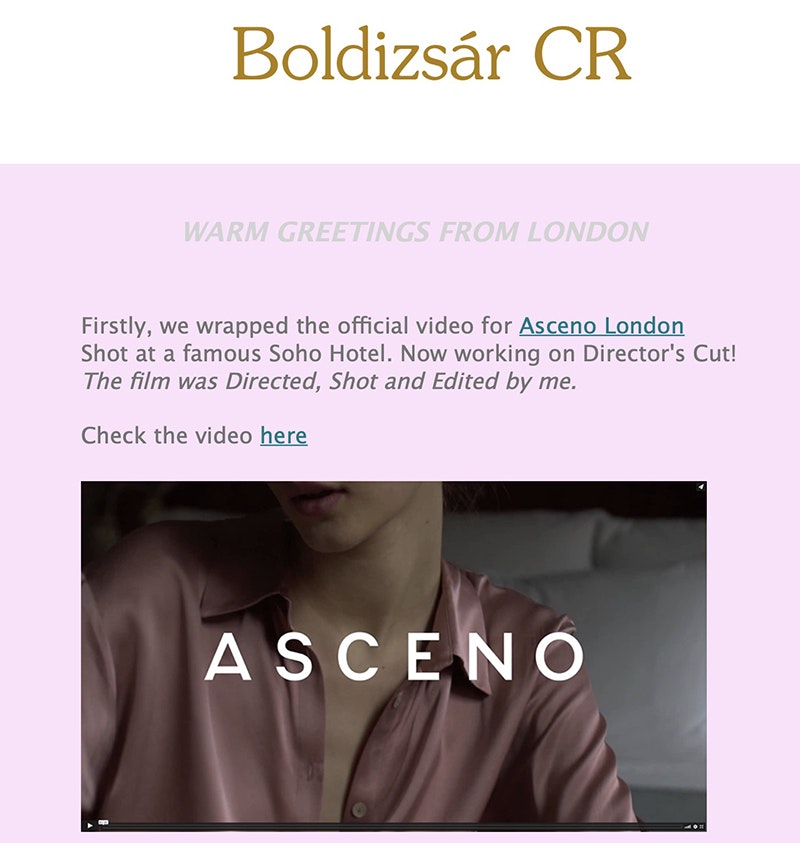 20/Nov/2020
Check out Nominated Film excerpt for CineFashion Film Awards 2020
03/September 2020

New York Fashion Week Interview by Pim at SetNYC on the occasion of new film "Immunity".

Talking about Art vs Hollywood and other topics in this casual, but lit interview!





10 / May 2020 found these fantastic reviews on Frame Light by Thom Carter. Read further on CRY OF THE CITY and THE PAINTING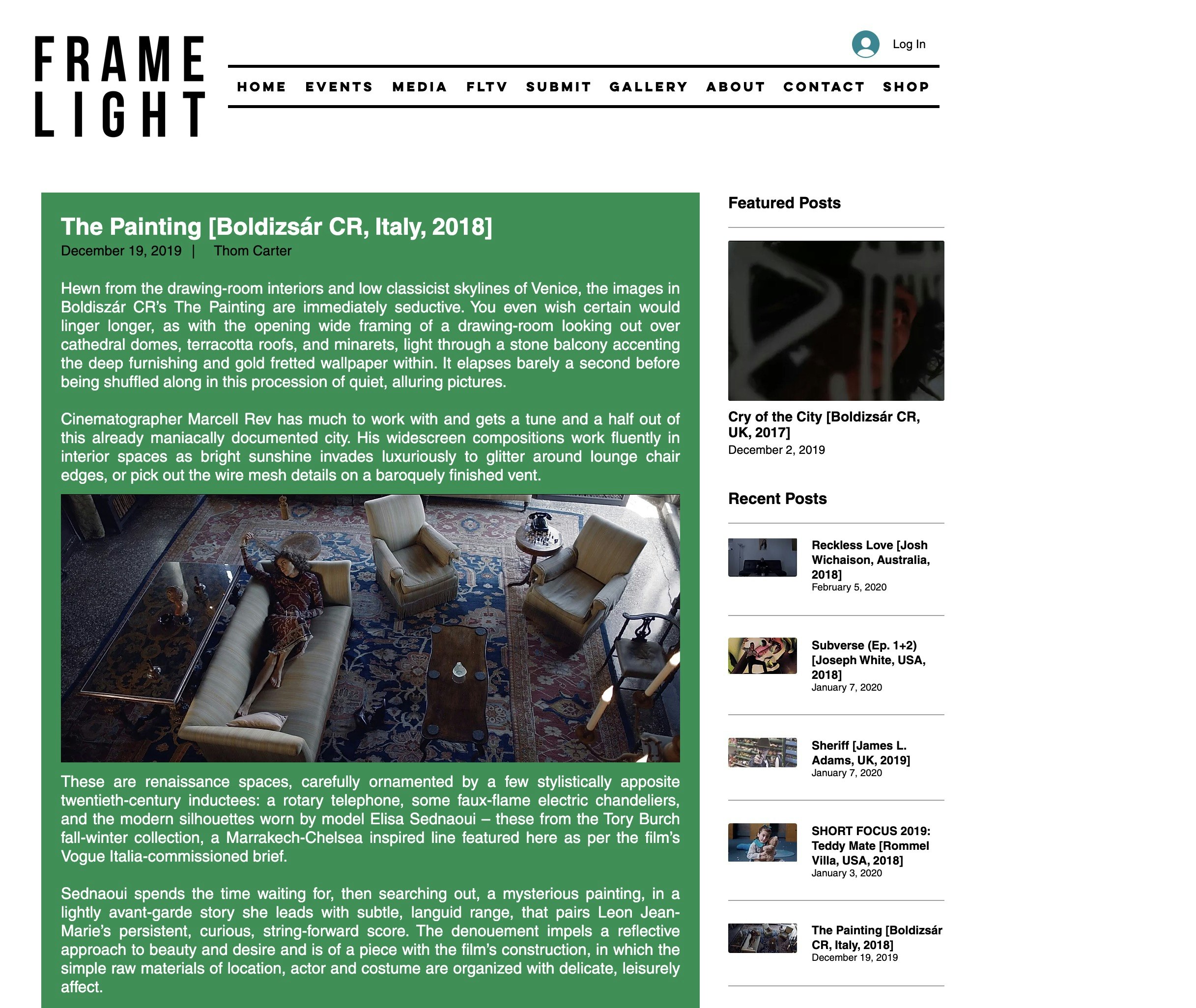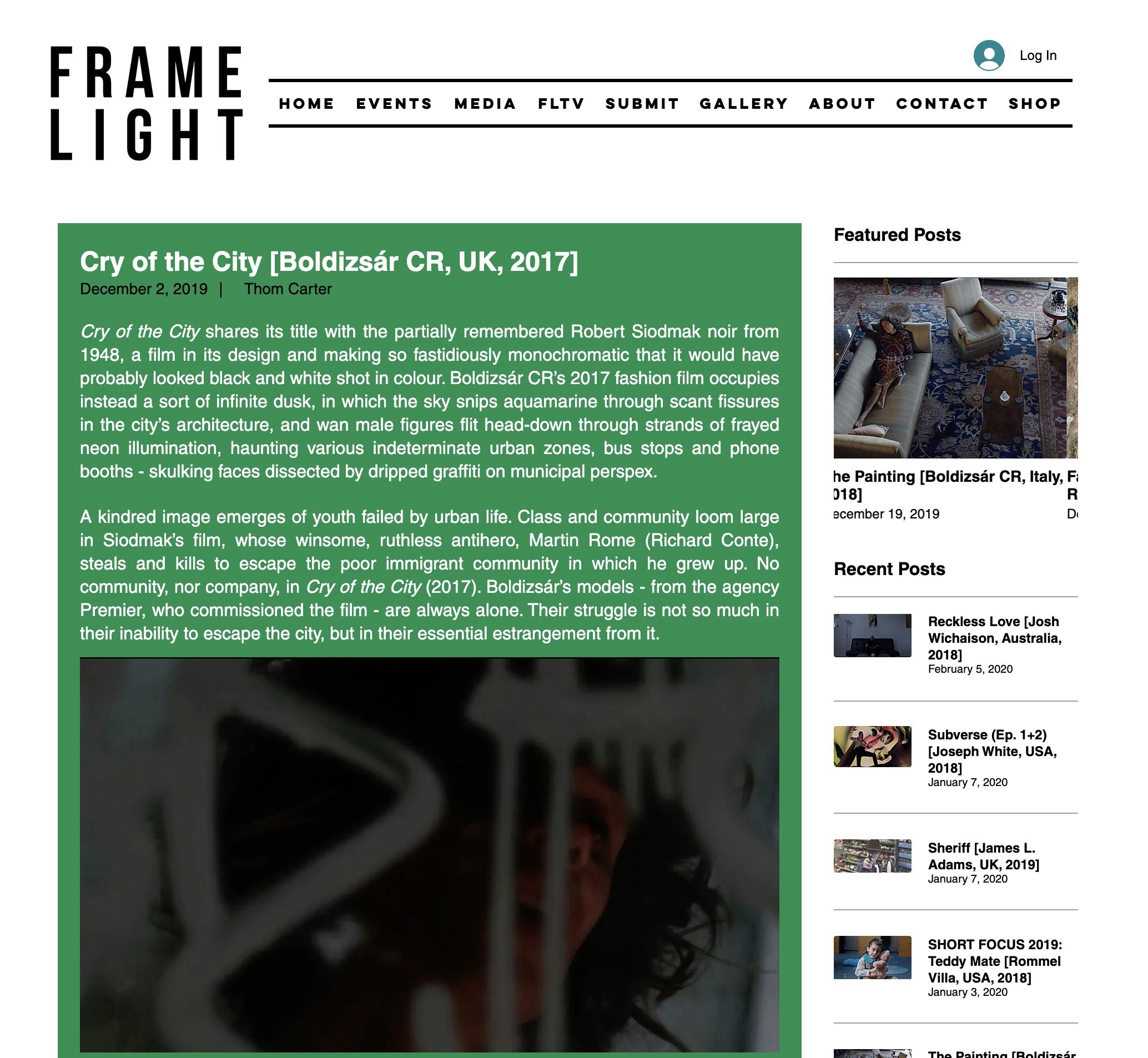 16 / April 2020 New Work 'APOLLO' released on Ace Reader by Ace Hotel London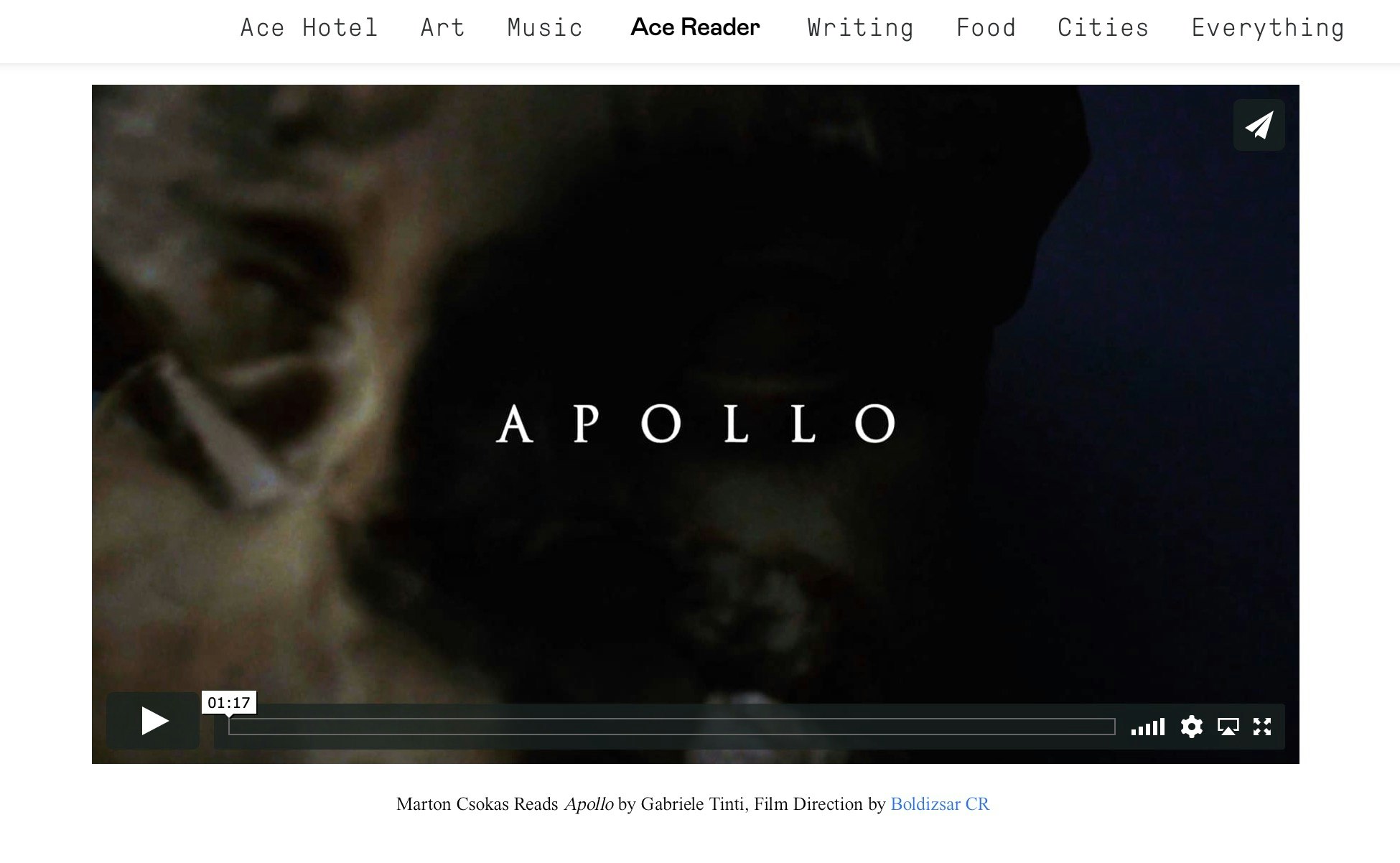 Hackney (sit) Downs with Gem Refoufi is in Official Selection at Fashion Film Festival Milano 2018!


Interview published on Aesthetica Short Film Festival website 9.04.2018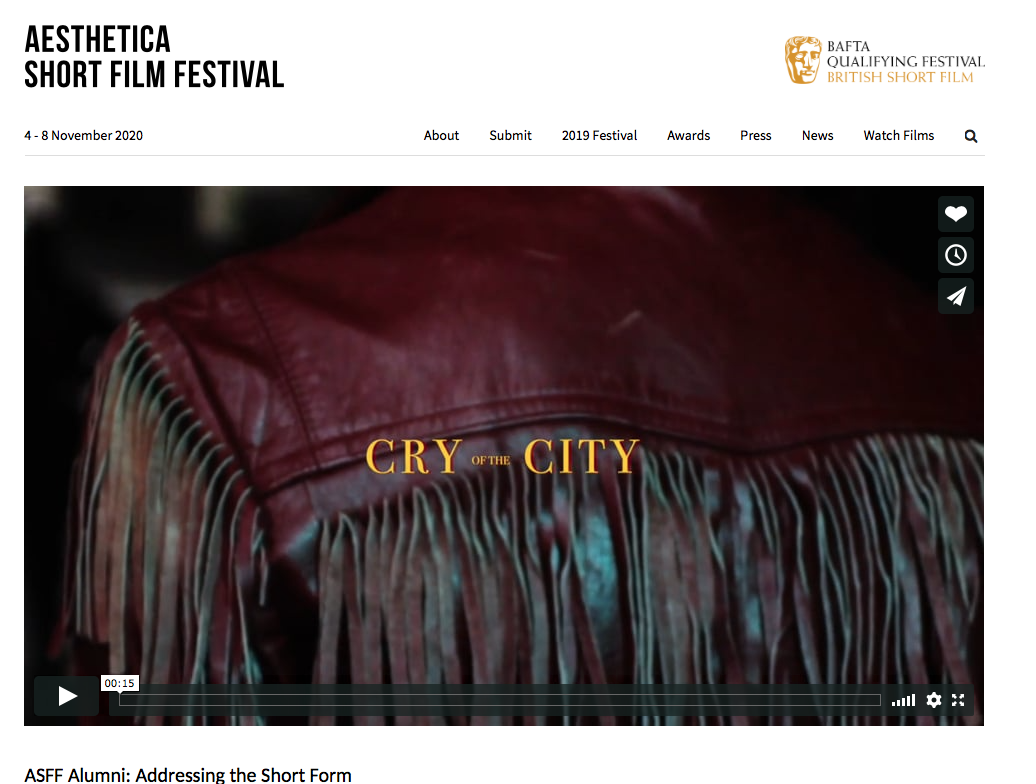 Latest film The Perfect One has 90K views on all platforms according to Schon Magazine

My short film BUKA with Marta Ladjanszki screens at Cinedans 2018 at the EYE Filmmuseum, Amsterdam


The Perfect One at Copenhagen Fashion Film Festival 2017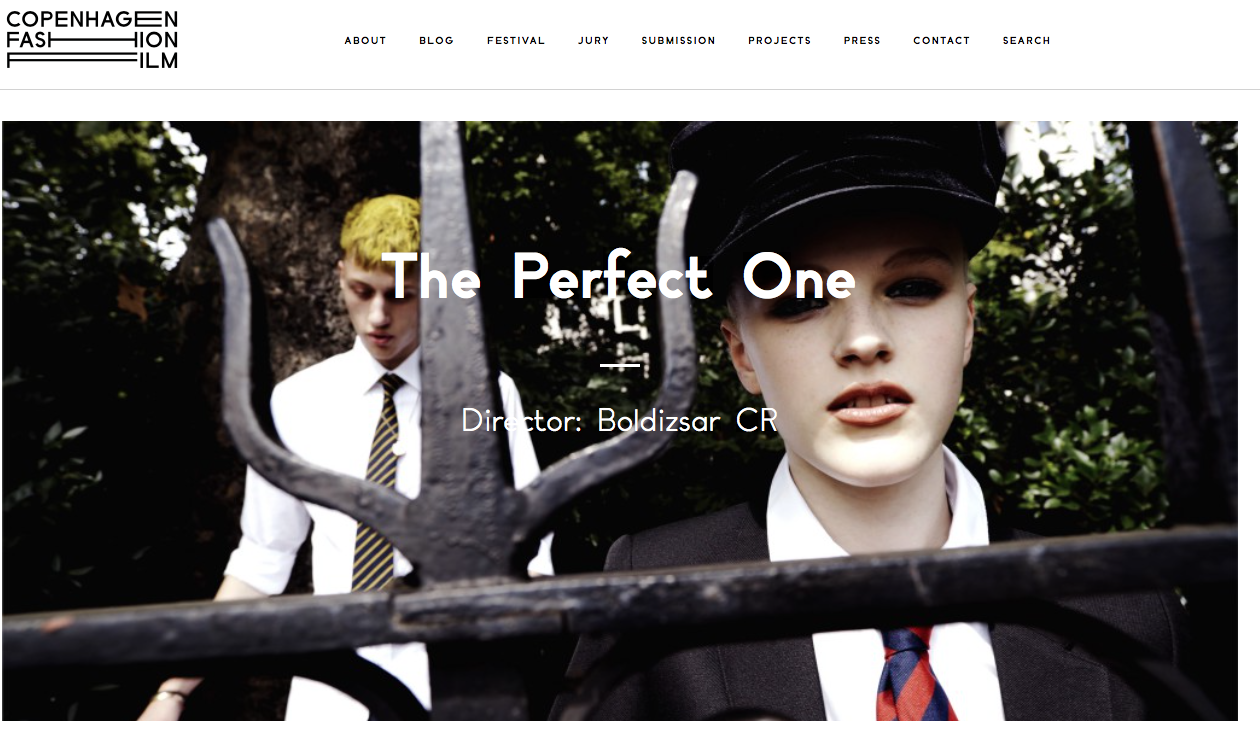 Glad to be part of this selection on Not Just a Label website.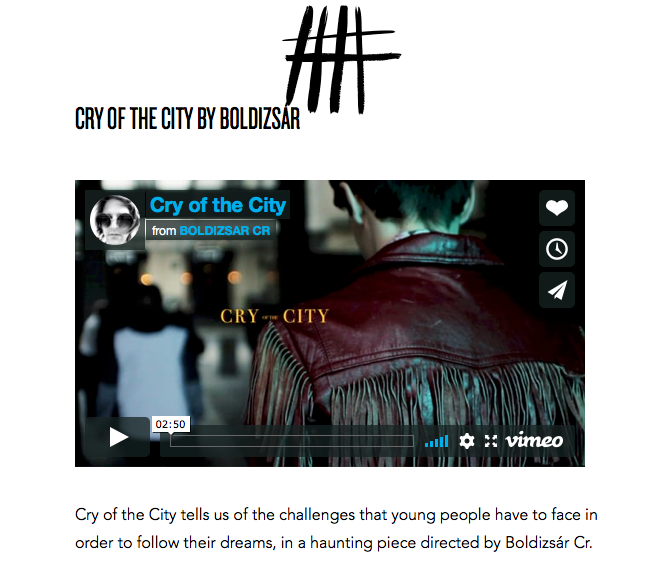 Cry of the City is in Official Selection for London Short Film Festival 2018
Cry of the City at Raindance Film Festival 2017


Cry of the City is showing at ASFF 2017, RAINDANCE 2017, MIAFF 2017
LOST! Short Film is released on ANOTHER MAN Magazine 2017


Cry of the City published on ANOTHER Magazine in 2017


My new film GENX exclusively released on Models.com 2016
Read more on Premier Models Blog


Interview by Undressing Fashion Film blog on the topic of Fashion Films and about the creative process behind the Vogue Italia / Tory Burch film The Painting. 2016


Exhibition LONDON HARD DRIVE press

Screenings

LOST! is part of Modern Panic VIII London Exhibition


The Painting Award Winner at Sarajevo Fashion Film Festival 2017 'Best Major Brand Production'


The Perfect One at Sarajevo Fashion Film Festival 2017 Official Selection and Nomination for Best Cinematography


The Perfect One is in Official Selection at Bucharest Short Film Festival 2018


Cry of the City is in Official Selection for London Short Film Festival 2018


Cry of the City is showing at ASFF 2017, RAINDANCE 2017,


'The Ballad of the Plain White Tees' (Gen X) and 'Cry of the City' are selected at the Canadian International Fashion Film Festival 2017


2017 new film festival Official Selections for CRY OF THE CITY: BOKEH Mercedes-Benz Fashion Film Festival (SA) and La Jolla Fashion Film Festival (USA)


The Painting is the Winner of Best Cinematography Award at Open World Toronto Film Festival 2016


The Three Housewives won Best Creative Concept at Fashion Film Festival Chicago


Screening of The Painting at Fashion Film Festival Istanbul


Screening of The Painting at BAFTA Nominating Aesthetica Short Film Festival 2016


Screening of The Painting announced at Brussel International Fashion Film Festival and Istanbul Fashion Film Festival


Screening two films (The Painting and The Three Housewives) at London Fashion Film Festival 2016


The Painting Official Selection and Nomination for Best Cinematography at The Canadian International Fashion Film Festival 2016


The Painting Official Selection at the Fashion Film Festival Chicago 2016


The Three Housewives at The New York Fashion Film Festival 2016


The Three Housewives at the BOKEH Fashion Film Festival 2016 winner of Best Art Direction


Aza Killer at Modern Panic VI 2015


Mrs. Bateman at the Aesthetica Short Film Festival 2014
London Hard Drive Installation at Holdudvar Budapest, Hungary
Best Fashion Film Nomination for The Painting for Vogue Italia at CINEFASHION FILM AWARDS 2018
HAPPY TO BE PART OF BAFTA CREW PROGRAM BY BRITISH FILM INSTITUTE AND BAFTA
Official Selection at Berlin Fashion Film Festival Showroom
NEW WORK ON SCHON MAGAZINE! CHECK PUBLICATION HERE